Stardust Awards 2017
November 18, 2017 @ 10:00 am

-

November 19, 2017 @ 7:00 pm
Event Navigation
Radio W.O.R.K.S. World Stardust Awards 2017 brings you exciting times on the red carpet with another sell-out event! Want to be inspired, intrigued & enlighten by amazing individuals and their stories? Then join us for this special two-day event as we come together to recognise and award their hard work and dedication to their cause. Also joining us will be an eclectic group of VIP's, celebrities and public figures. More details to be released in due course.
Guest Speakers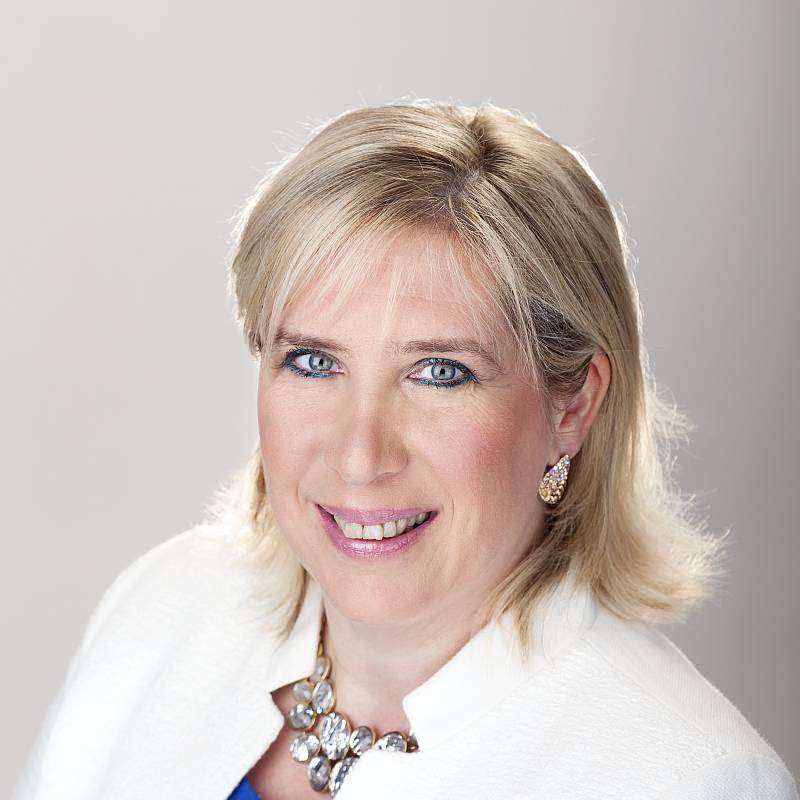 Marie Diamond
Marie Diamond is a globally renowned Transformational Teacher, Leader, Speaker and International Best-Selling Author, Creator of Diamond Feng Shui, Diamond Dowsing and Inner Diamond Meditation Programs. She is also the only European star in the worldwide phenomenon, The Secret.
She uses her extraordinary knowledge of Energy, Quantum physics, the Law of Attraction, and ancient Wisdom like Meditation, Feng Shui and Dowsing to support individuals, organizations and corporations to transform their success, financial situation, relationships, motivation and inspiration.
Her clients include billionaires, multi-millionaires, A-list celebrities in film and music (like Steven Spielberg, Rolling Stones, Paula Abdul, Dan Aykroyd, etc.), top-selling writers and motivational speakers (like Rhonda Byrne, Jack Canfield, Bob Proctor, John Gray and Marianne Williamson and Vishen Lakhiani), top athletes and sportsmen in Basketball, Soccer, Golf, leaders from Fortune 500 companies (like BP-Amoco, Exxon Mobil), CEOs and Top leaders in several top global MLM companies (like Lyoness, WorldVentures, Nikken, Herbalife, It Works Global, Forever Young etc.) and governmental leaders and organizations (like in Belgium, Kazakhstan, Russia, Iceland, USA, Canada and Mexico).
She is a founding member of the only Global Transformational Leadership council, Founder and President of the Association of Transformational Leaders of Europe and is considered as one of the 100 Transformational Trainers, Speakers, and Authors in the World.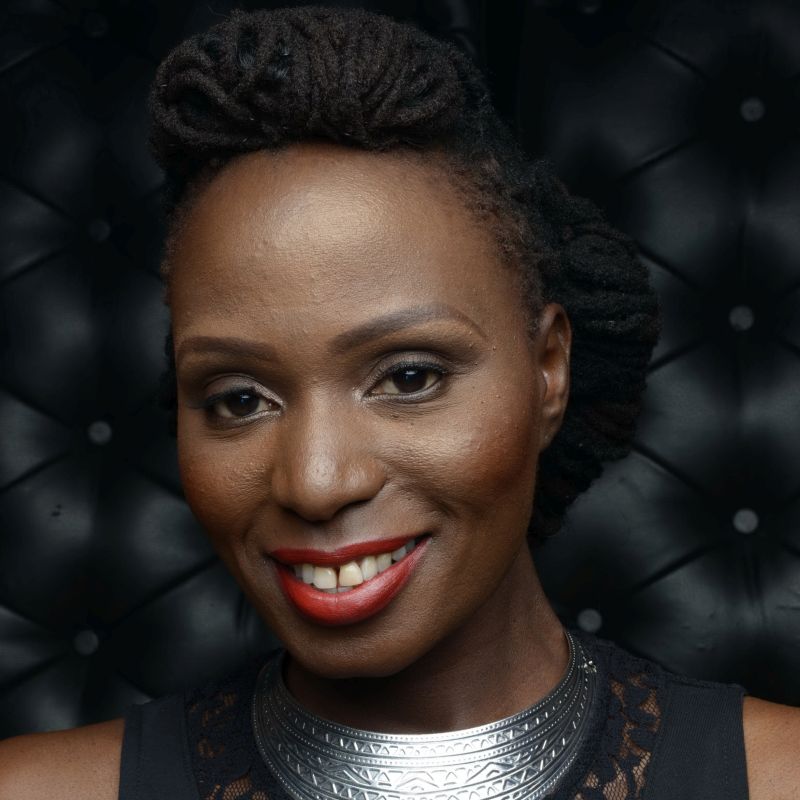 Dr Pauline Long
Dr. Pauline Long is a recipient of Nobel Peace Prize. She has been named the most outstanding woman of the year(2016) and Europe's most powerful woman for changing lives through BEFFTA. She is a recipient 3 honorary doctorates, of 5 international lifetime achievement awards and over 147 community and global awards.
She is a Kenyan born UK based serial entrepreneur, peace advocate, philanthropist, fashion designer, mentor, media mogul,
motivational/Public speaker, writer, Music video director/producer, TV and radio presenter.
Dr Pauline Long has been crowned the most celebrated female by Leadership Mind Ambassadors
organisation and named African/Caribbean Woman of the year 2014. She has also been honoured in UK
parliament as one of 100 most outstanding Africans.
The peace activist and human love advocate is the ambassador of The House Of Common Nelson Mandela Book of Tribute.
With a huge ambition in politics, Dr Pauline Long is the Chairperson of Forum for African, Caribbean and Asian Women in Politics.
CEO and President of Pauline Long Entrepreneurship Foundation which provides business support to woman in rural parts of Africa.
The graceful media personality is a Universal Peace Federation Ambassador for peace globally and Governor of Academy of Universal Global Peace(A United Nations Partner)
She is a high profile member of Advisory Executive Council at Women Economic Forum(WEF)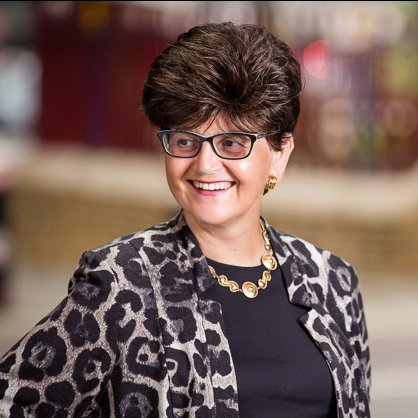 Elaine Aarons
Employment Law specialist with over 34 years' experience – renowned for her work with senior executives. Also very experienced in advising individuals joining and exiting LLP's. Regarded as one of the best Employment Lawyers in London (see Legal 500 and Chambers & Partners).
Acted for many FTSE 100 & FTSE 250 directors as well as CEO's of 14 Investment Banks. Extensive experience in conducting substantial discrimination, bonus and whistleblowing claims. Acts for management both joining and leaving companies backed by private equity.
Co-Founder One Loud Voice for Women
Secretary International Women's Forum (UK) – UK branch of global network of women leaders
General Editor of Tottel's 'Termination of Employment'
City of London Law Society – Vice Chair Employment Law Sub-Committee
Judge at the Opportunity Now Awards in 2006 and 2008
Judge Women in Finance Awards 2017
Member of Management Committee of Employment Lawyer Association 1992 – 2001
Director and Company Secretary of International Women's Forum UK Ltd 2012 – 2017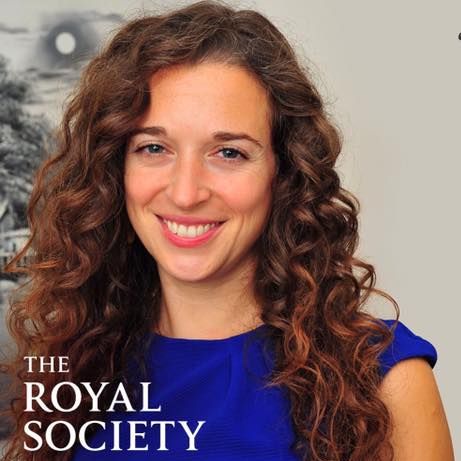 Dr Emily Grossman
Expert in molecular biology and genetics, with a Double First in Natural Sciences from Queens' College Cambridge and a PhD in cancer research, Dr Emily Grossman is sharing her genius across different talents and skills as a science communicator, broadcaster, author, educator and trainer but she doesn't shy away from being a performing actress and singer. Extraordinary Science Advocate, Dr Emily shares her powerful message with clarity not only on TV and radio, but she inspires students in schools, universities and talks at live events. Teaching science, writing books and articles about science, Dr Emily Grossman helps others to communicate clearly about their work and impact how we see science. Dr Emily Grossman's passion for teaching science makes science an exciting, accessible opportunity to engage with complex concepts in a fun and passionate way.
Master of Ceremonies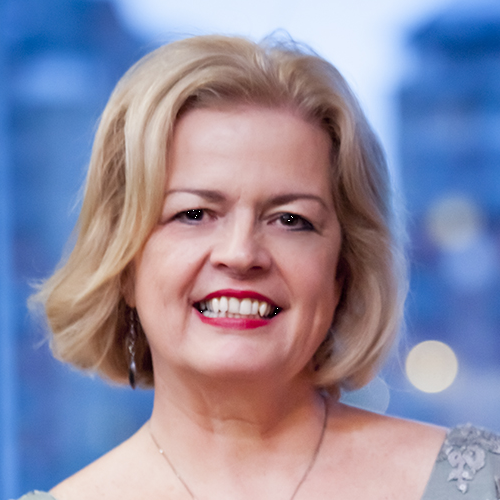 Dr Gill Barham
Our very own Vitality Queen, Dr Gill Barham will be hosting the awards. Dr Barham believes that everyone has the right to elite health and personal financial independence. Her work centres around helping you to achieve your potential in both areas.She is an international award winning speaker, wellness entrepreneur, professional networker and is the author of the book The Heart of a Woman – How to look after the heart you give to the world. Gill has a nursing background but has always embraced a more holistic approach to health and well-being. She specialises in addressing the mega health trends of the 21st century and is passionate about supporting others to spread this message worldwide, pledging to help 1 million people a year.
The Stardust Ladies
Introducing the Stardust Ladies who will be sprinkling Stardust, giving out awards on stage, greeting all VIPs and will be delighted to stand for photo ops on the red carpet.


Help us make the difference
We are pleased to announce the exciting confirmation of an invitation for the Grenfell Tower survivors to be honoured guests at the 2017 Radio W.O.R.K.S. World™ STARDUST AWARDS. This event brings together some of the worlds leading inspirational and transformational coaches, speakers and authors who have been carefully chosen from around the world.
All-of-the selected speakers, exhibitors, workshop providers and nominees have experienced challenges in life, giving them the ability to empathise but also recognise the fact that the past is not our future and that there is hope for all of us to lead happy and fulfilling lives.
To celebrate this new development we are pleased to announce that all tickets proceeds for this event will be going to worthy causes, including The Evening standard Grenfell Tower Fund, which has been a key factor in meeting the practical needs of those who lost their homes.  For only £20, your ticket will help those who have lost everything, who are suffering and who need our help!
The Radio W.O.R.K.S. World™ platform has a focus on helping ordinary people into their extraordinariness, to rise to their greatness, to restore their confidence, gain clarity for the future and empower people to be more, do more and live more. In short, we are dedicated to helping them share their #Stardust! This is the anniversary of the first event held at the same amazing venue which has proven to be the catalyst for many in attendance who felt stuck, cautious or unsure of where the next stage in life would lead them.
Why Are We Doing This?
Times are cynical, the headlines of the day are always negative and often divisive – a constant bombarded of bad news and bleak outlooks.  We here are Radio W.O.R.K.S. World believe it is time for a change, we want to swap the division for inclusion, the negative for the positivity and tragic for the awe-inspiring! We believe all these qualities are present in many normal everyday people who take it upon themselves to help make our world a better place. Whether that is charitable work, philanthropy or championing important causes, we believe their efforts need recognition and coverage.
The Stardust Awards will provide a platform like no other – with your help we will elevate amazing individuals to heights where they can reach their true potential and we will feel good doing it! If you have attended our previous events you will know our award ceremonies are something special, we aim to take that experience to the next level at the first annual The Stardust Awards!
VOTE FOR YOUR FAVOURITE NOMINEES
Program Guide
Stardust Exhibitors Day – Saturday 18th / 10am – 5pm
Join us for the Exhibitors day on Saturday, we will be hosting masterclasses as well as an exhibition floor where top coaches, authors and cross-industry experts will presenting their products and services.
Stardust Awards Day – Sunday 19th / 12pm – 7pm (Includes 3-course dinner)
The Awards Ceremony will be running all of Sunday, join us on the red carpet alongside celebrities and notable speakers as we present this year's winners with their awards! We will be live streaming winners on the BIG screen from all over the world too!
Ticket Option
We are proud to be announced that all proceeds from ticket sales will be donated and we are giving you the option to select which organisation you wish to support:
EVENING STANDARD GRENFELL TOWER FUND
CANCER RESEARCH UK
NSPCC
RSPCA
UNICEF
SAY SOMETHING
MCMILLAN CANCER SUPPORT